Individuals
You have a dream, you are an individual …. DiscoverConstruction means the following for you then. You have no shortage of ideas, but rather time and knowledge? You want your attic to be changed but do not know how to start?
It's simple, just follow these 4 steps:
Please contact Discover Construction. During a first meeting ideas and expectations are explained, a number of measure are done so that an accurate assessment can be made of the costs.
Within a reasonable time, you will receive a quotation. Once you accept, the agenda of the work is proposed.
Every day the progress of the works is discussed with DiscoverConstruction and the final details are updated.
You agree on the

level of finishing by DiscoverConstruction

: nothing but the shell, with or without electricity, with or without plumbing or up to the final painting. The choice is yours.
Pictures say more than words. Visit the DiscoverConstruction projects and decide for yourself! Or contact us right away!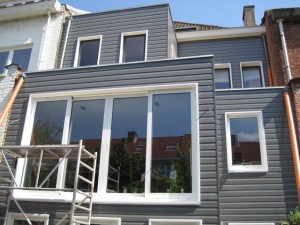 See you soon!